"When I bestride him, I soar, I am a hawk: he trots the air; the earth sings when he touches it; the basest horn of his hoof is more musical than the pipe of Hermes. "
William Shakespeare, Henry V
Shakespeare obviously understood the passion that can be inspired by a horse!  We all feel passion for something – but how can we find and channel our passion at work?
Think about someone you know who's passionate about his or her job, or about an idea or project they're working on.  How do you feel when you hear them talk about it?  What's the effect on their team or colleagues?
Are you passionate about what you do? Do you believe in your ideas, and have confidence that they'll work? And do you trust others to support you and carry out their roles effectively? If you do, how does that make others feel – and behave? And what happens when you don't believe in yourself, your ideas, or other people?
Let's see how it works with horses.  Look at the question below:
True or False ?
When motivated, horses can jump heights of well over 2m.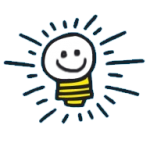 Here's the answer…
True! The world record stands at 2m47, set by a Chilean horse and rider in 1949. Of course, not all horses can jump this high. But most horses, when motivated, can easily jump fences of around 1m. It's true that horses in the wild don't usually jump if they can avoid it – they prefer to go round or through obstacles if possible. But put a horse and a human together and the horse can perform amazing feats of athleticism! How do you motivate a horse? Trust in its abilities, believe that it can and will do what you ask, and above all, commit 100% to what you're asking for… feel the passion, and miracles can happen!