"You can lead a horse to water but you can't make it drink."
Old English saying
Even the first part of this saying is questionable – if the horse doesn't want to follow you, you'll have a hard time leading it anywhere!  But even if you get it to follow, you certainly won't be able to make it drink.  What about people?  Can you make them do what you want them to?  And if you can, how does it affect their performance?
We have lots of social mechanisms to force people to do what we want them to. But would you rather have people around you doing things because they are inspired to, or because they've been forced to? What about you – do you perform better when you're following someone inspirational than when you're doing something because 'my boss told me to'?
Going back to horses, let's see what's behind that old saying.
True or False ?
The average horse weighs around 200kg.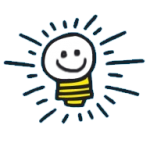 Here's the answer…
False! A full-sized horse weighs between 450 and 600kg. You can't force a horse to do something – it's a lot bigger than you, and if it comes to a battle of strength, the horse will win. Every time. So if you want to get a horse to cooperate, you need to inspire it!