"Let's not forget that the little emotions are the great captains of our lives and we obey them without realizing it."

Vincent Van Gogh
It's true that we don't always realise how our emotions are affecting us, or even recognise what they are.  We often actively try and suppress our emotions, especially when we feel they're 'inappropriate' or embarrassing!  And similarly, we often choose to ignore the way other people make us feel, especially if we can't define it.  We prefer to rely on facts and logic to form impressions of others, and ignore our 'gut instinct' – the purely emotional, instinctive response we have to someone else's internal state.
How aware are you of your own emotions and those of others? Does your 'gut instinct' still work, even if you ignore it, or try and over-ride it with logic and reasoning? What do you think other people's gut instincts are telling them about you in different situations?
In contrast to humans, horses do rely on emotions and the messages they send to get information about others.  They say horses can 'smell the fear' – do you know how they do that?  See if you can answer this question:
True or False ?
Horses can identify pheromones as well as smells or odours.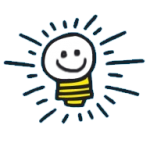 Here's the answer…
True! The olfactory system of a horse contains something called 'Jacobson's organ' which can detect pheromones (chemical scent indicators). This means that any chemical changes in the bodies of those around them – including those caused by emotional reactions – can be instantly recognised. That means you can't hide your emotions from a horse! It'll pick up whatever's going on inside us and respond instantly, sometimes before we're aware of it ourselves. Horses give us immediate, agenda-free feedback on how our emotions are affecting them – something it's almost impossible to get from another person.