"Empathy is about standing in someone else's shoes, feeling with his or her heart, seeing with his or her eyes.  Not only is empathy hard to outsource and automate, but it makes the world a better place."
Daniel H. Pink
How do we build connections with others? The first step is empathy – putting yourself in someone else's place and trying to see things from their perspective. When we try and understand another person's needs and emotions, we open up to the possibility of a more objective and balanced approach to dealing with others, and take the first step towards building relationships based on mutual trust and respect.
Humans are essentially herd animals, benefiting from contact and connection with others in the same way that other herd animals – like horses – do. Society has imposed its own structures and mechanisms on the way we relate to one another, but at a neurological level we still have a lot in common with more 'primitive' herd animals.
What could we learn about our relationships with others by observing a herd of horses? Think about this question:
True or False ?
Horse herds have a rigid hierarchical structure, based on 'despotic dominance' – one leader who dominates all herd activity, all the other horses equally submissive to that leader.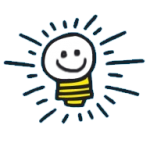 Here's the answer…
False! First of all, in horse herds 'dominant' doesn't mean 'leader'. The dominant animals manage the survival of the fittest, making sure that those animals essential to the survival of the herd – the mature stallion, pregnant mares, the physically strongest animals – have first access to available water, food and shelter. But any horse, regardless of its place in the dominance hierarchy, can take the lead to move the herd, whether to move to a tastier patch of grass or a shadier spot in the field or to take flight from a perceived danger. Second, even the dominance hierarchy isn't fixed. Animals can move up or down in the hierarchy depending on circumstances – so for example, a pregnant mare will automatically have a higher status, and can dominate other horses who, before her pregnancy, would have dominated her. If you have a few hours to spare, and access to a herd of horses in a field, it's fascinating to watch and understand how the animals relate to and communicate with each other – there are some valuable lessons about communication, collaboration and conflict management to be learned!